All Sparkle Series Audio Cables have been designed with only one thing in mind: to make your music flow freely from source to speaker.
Careful component and material selection are of the utmost importance, when it comes to great cable design. From the deepest bass to the sparkles of a distant triangle, it's all equally important and requires the same level of attention.
All our cable designs are based on science and physics, but the ear is always the final judge.
Our Sparkle Series USB Cable has been reviewed and added to the category of 'reference cables' by Dave Clark from Positive Feedback.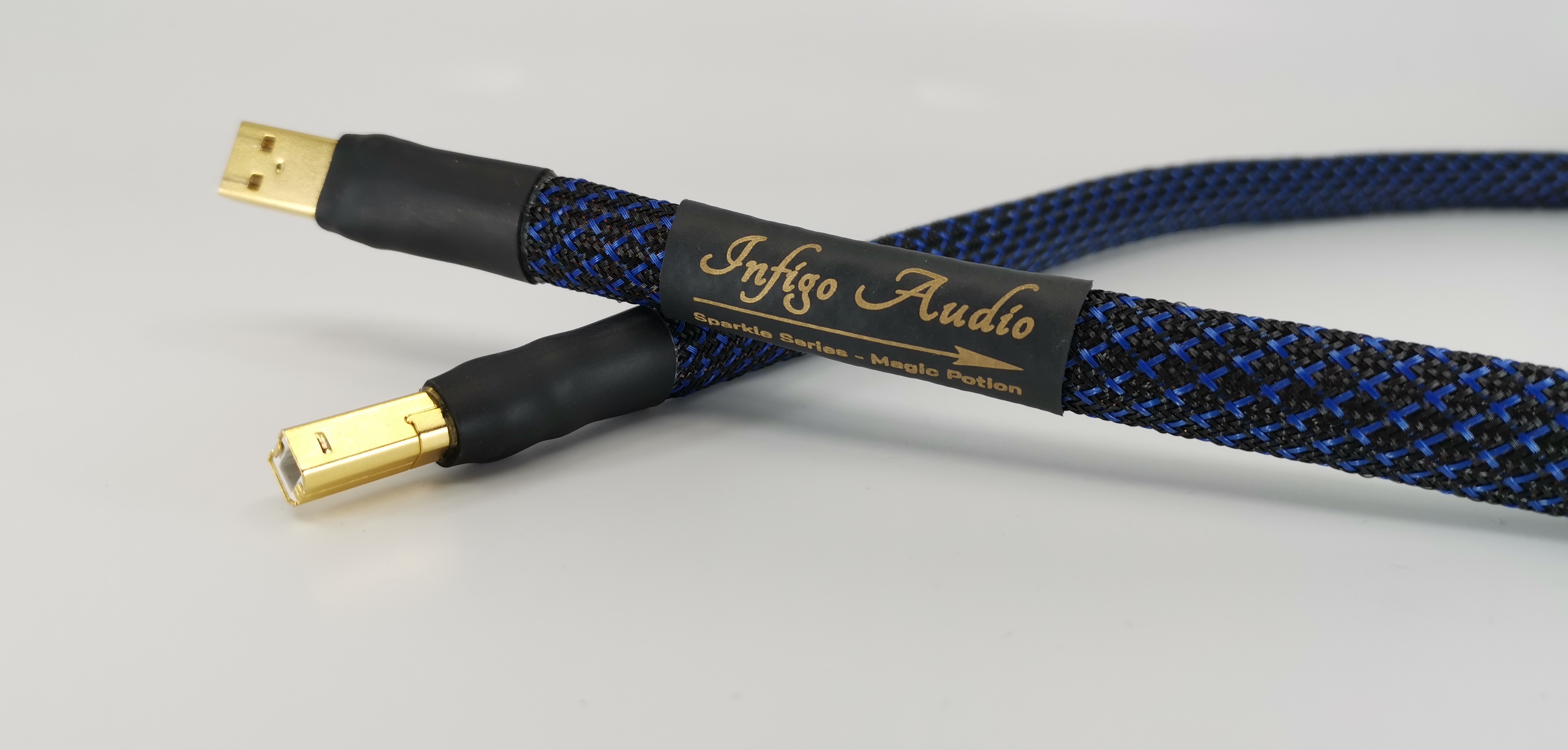 USB
Datacenter grade 90 ohm impedance matched twisted data pair
Separately shielded supply pair
Quadruple shielding - also between supply and data pair
Gold plated interconnects
Ultra low signal absorbing dielectric - inert to microphonic pickup
RCA
Oxygen free solid copper core
Triple layer ultra low signal absorbing dielectric
Oxygen free 1/2" thick braided copper shielding
Gold plated interconnects with clamping connectors
The Signature Series difference:
Multi gauge oxygen free solid copper cores to reduce internal inductance
Quadruple layer ultra low signal absorbing dielectric - inert to microphonic pickup
Oxygen free 3/4" thick braided copper shielding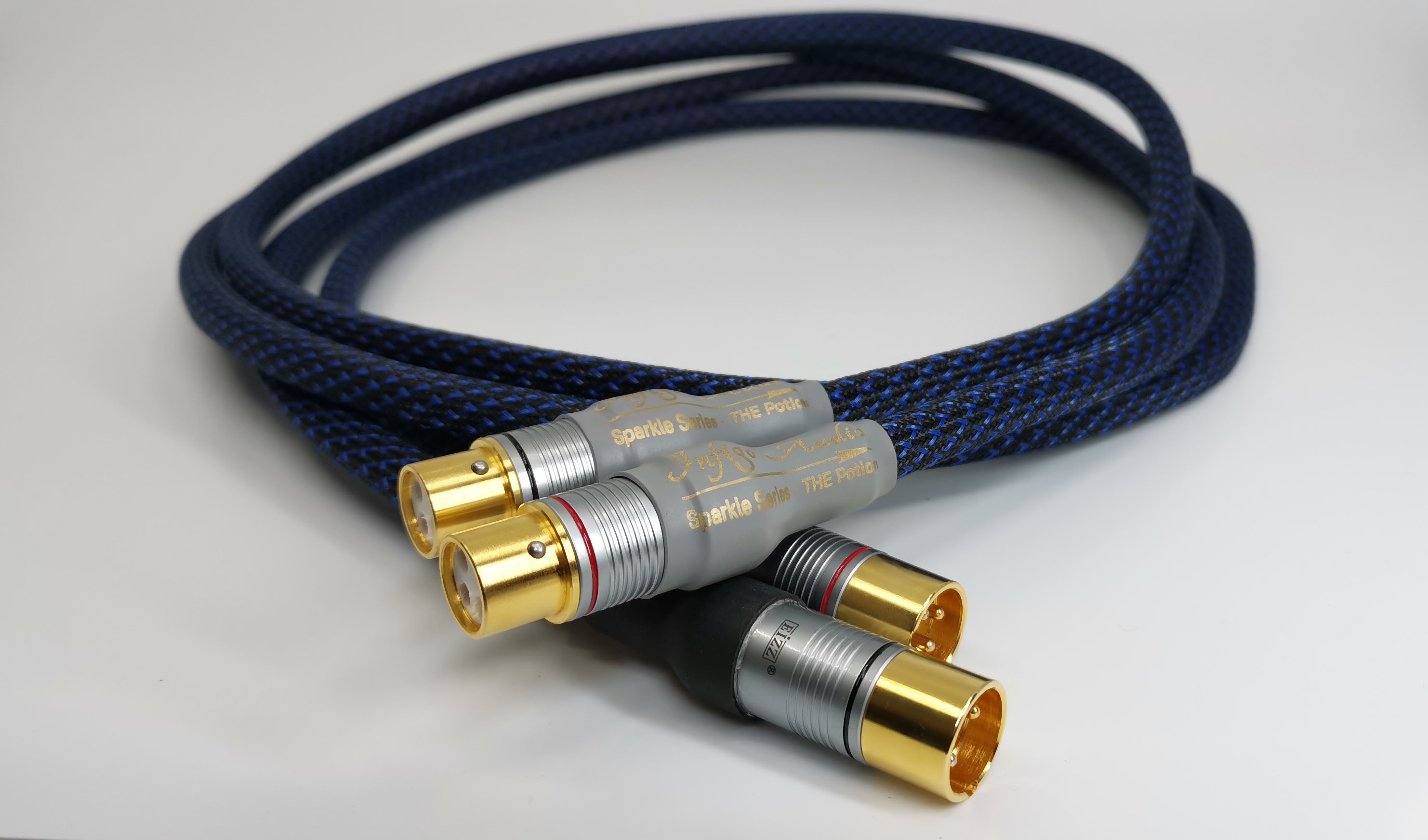 XLR
Oxygen free solid copper cores
Triple layer ultra low signal absorbing dielectric
First dielectric layer creates a separate twisted signal pair
Oxygen free 1/2" thick braided copper shielding
Gold plated interconnects
The Signature Series difference:
Multi gauge oxygen free solid copper cores to reduce internal inductance
Quadruple layer ultra low signal absorbing dielectric - inert to microphonic pickup
Oxygen free 3/4" thick braided copper shielding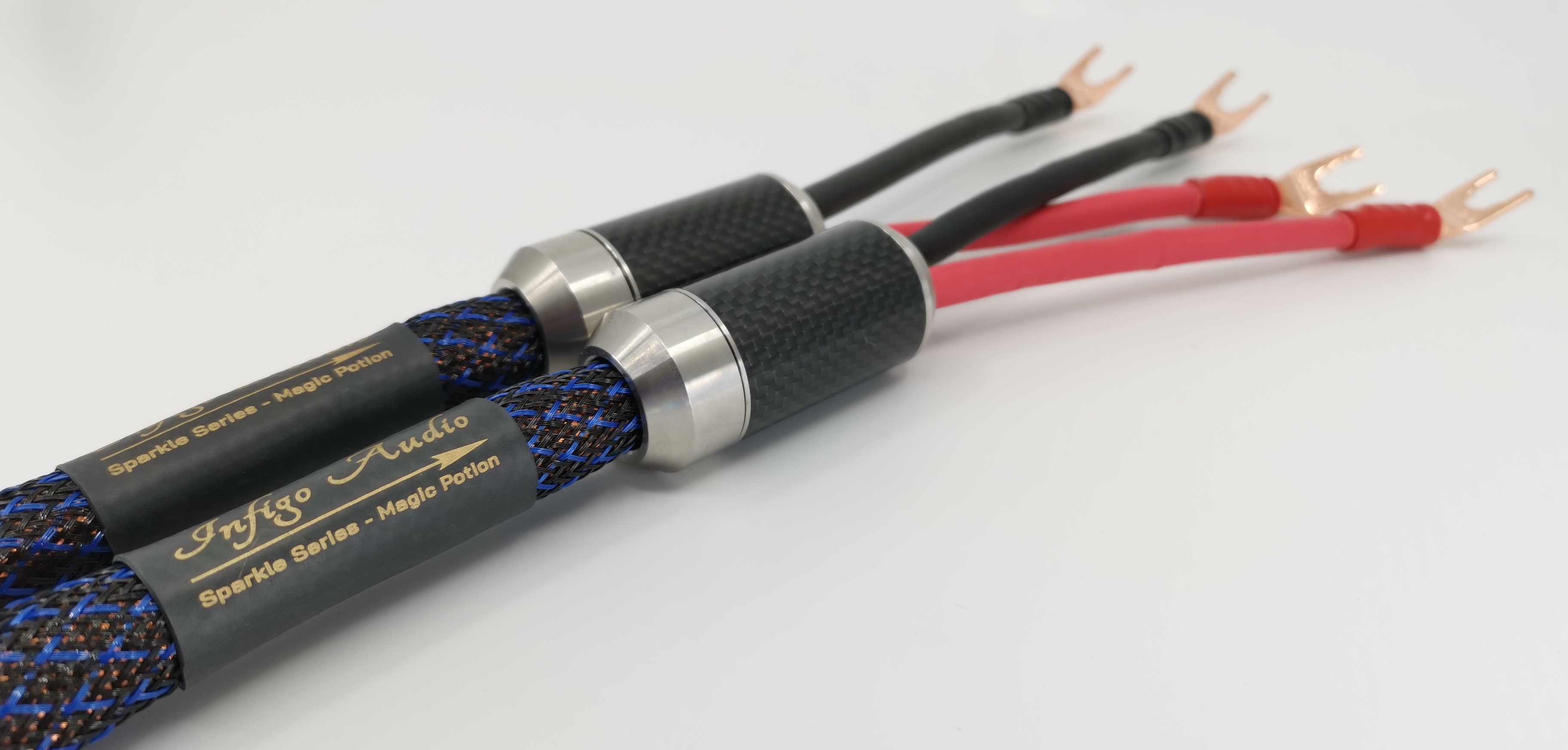 Speaker Cable
Oxygen free solid copper cores
Triple layer ultra low signal absorbing dielectric
Oxygen free 3/4" thick braided copper shielding
Carbon fiber style cable splitters
Solid copper, gold plated fork or banana contacts
The Signature Series difference:
Multi gauge oxygen free solid copper cores to reduce internal inductance
Quadruple layer ultra low signal absorbing dielectric - inert to microphonic pickup